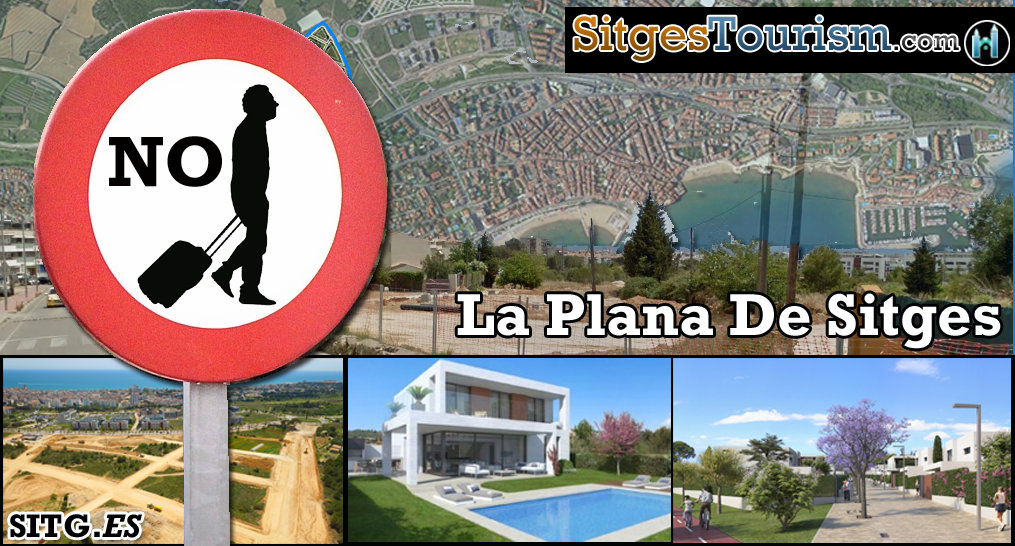 Sitges: Tourism, Construction, Tourist Apartments, Apartments
Sitges strives to fight illegal tourist rentals & control the appearance of new ones
Councilor for Tourism, Aurora Carbonell
Prohibit tourist apartments in the newly created 'La Plana De Sitges' development and possibly future others, within the remaining development plots (PPU1 district).
(to dissuade investors buying to let to tourists)
Vertix plan to keep the apart-hotel, to rent ​out ​​as apartments, ​​via​ ​third party ​
Aim to reduce the rising number of tourist apartments in the municipality
Will commission a study to define the tourist load that Sitges can absorb, both for the number of visitors and for accommodation
Many tourist flats distributed throughout the municipality, from Llevantina to Aiguadolç (1,500)
Plan new regulations to be included in the 2018 city-plan
Combat an estimated 3,000 illegal apartments by:

Locating flats that are rented by tourists illegally online
Carrying out door-to-door inspections
Whilst high earning 'holiday rentals' has become the usual resource in Sitges, for those owners who have disused housing, Aurora Carbonell urges them to allocate it to the 'social rental use'.
Offering subsidies for reforms and legal advice to increase the reliability to the tenants. Generating a double benefit for the people and to avoid the negative impact caused by tourist flats.
Tourism'phobia among the citizens of Barcelona, the Catalan capital, should not occur in Sitges, as the municipality has made an effort to find the balance between the resident and the tourist.
More management than promotion must be done, she explained, defending the importance of preserving culture, heritage and events, so that they do not get damaged.
The future of La Plana and Santa Bárbara will be discussed at the public hearing on September 19th, 7pm in the Miramar Auditorium